Contractor Nation provides the resources and expertise to grow your business with online lead generation
Why be good when you can be GREAT? If you're a specialty contractor with dreams of dominating your market, you've come to the right place.
It's not easy to grow a profitable contracting business in today's fast-moving, ever-changing marketplace. It's critical to have a great website and online marketing strategy that enables you to exploit lead generation opportunities. But managing your own web team is expensive, distracting and stressful.
Contractor Nation can take the weight of lead generation off your shoulders with a comprehensive, turn-key program. Our talented Internet team will turn your website into a lead generation machine that leaves your competitors in the dust.
Basement Systems - where it all began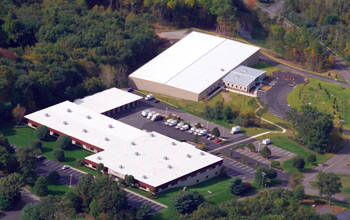 Contractor Nation is a division of Basement Systems, Inc., a global leader in basement waterproofing and basement finishing, founded in 1986 by Larry Janesky. Based in Seymour, CT, Basement Systems supports over 400 specialty contractors in the U.S., Canada and the United Kingdom, providing training, marketing, website management and access to over 30 patented products.
The drive to build successful contracting businesses never stops at Basement Systems and its subsidiary companies (Total Basement Finishing, Supportworks, CleanSpace, Dr. Energy Saver). When you partner with Contractor Nation, you get the benefit of over 30 years of innovation and success in specialty contracting.
Contractor Nation has…
…a winning TRACK RECORD. Our website management and lead generation expertise has already helped over 400 specialty contractors throughout the U.S. and Canada. Contractor Nation is supported by Basement Systems, an industry leader in specialty contracting, with over 30 years of experience (see "where it all began").
…a talented, high-energy TEAM. Contractor Nation is powered by The Treehouse Internet Group, a dynamic team of online marketing professionals who take pride in their work and enjoy the challenge of out-competing other lead-generation services. You'll appreciate our responsiveness as well as our expertise and creativity in generating high-value leads.
…exceptional RESOURCES dedicated to growing your business. Your partnership with Contractor Nation and Basement Systems, Inc. gives you access to experts in all critical areas of web development, marketing and lead generation. Contractor Nation has the talent and tools to quickly build a winning lead-generation program that's customized for your business. You'll have access to:
account managers
SEO specialists
content writers
project managers
production, web design & graphics experts
pay-per-click & display advertising experts
social media experts
photo & video specialists
A win-win formula
By doing what we do best – online lead generation—you're able to do what you do best –manage your day-to-day business. That's the simple win-win formula you unleash with your Contractor Nation partnership. Let's get started! Simply call 1-888-861-9840 to set up a free consultation.